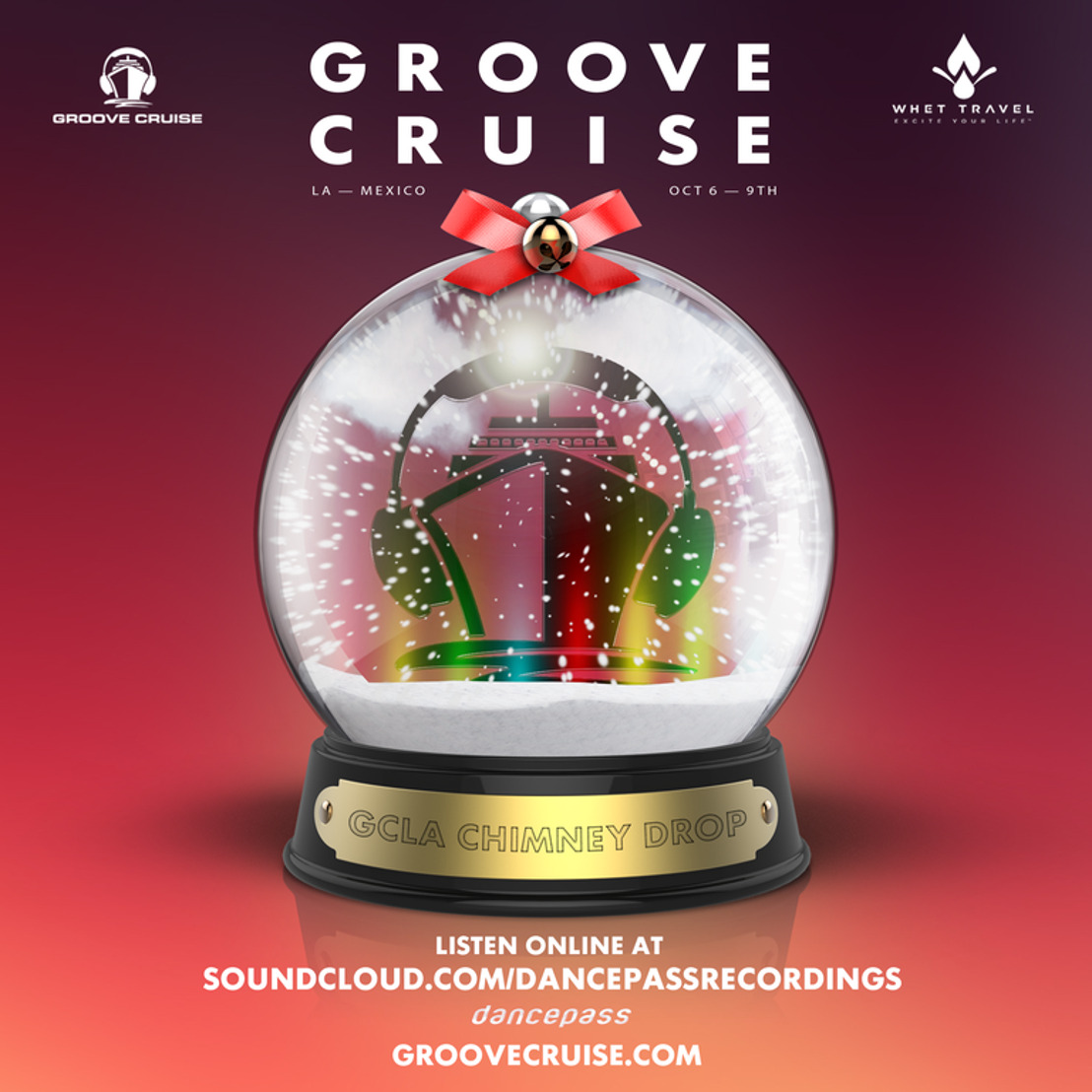 Groove Cruise is Gifting Fans 60 Mixes from LA's 2017 Cruise For The First Ever 'Groove Cruise Chimney Drop'
Mixtape Bundle Drops Today Wednesday, December 13th ahead of 2018 Miami and Cabo Sailings
Wednesday, December 13, 2017 —
Includes Mixes from Ferry Corsten, Green Velvet, Thomas Jack, Dash Berlin, Bonnie X Clyde, Shiba San, Billy Kenny, Desert Hearts, Jody Wisternoff, GRUM, Jason Ross, Tim Baresko, Supernova, Liquid Todd, Doc Martin, Bot, Cocodrills, Adam Auburn, Dateless, and Many More
In the spirit of the Holidays, before Groove Cruise sets off on its next adventure, January's sold-out Miami voyage, GC is giving fans 60 free mixes today from 2017's LA sailing featuring some of electronic music's biggest stars for its first ever Groove Cruise Chimney Drop.
Mixes come from a slew of world-class talent including Ferry Corsten, CJ Jeff, Autograf, Thomas Jack, Jody Wisternoff, Bonnie x Clyde, GRUM, Jason Ross, Tim Baresko, Supernova, Secondcity, Billy Kenny, Cocodrills, and Adam Auburn along with deepend captains like Green Velvet, Bot, Maximono, Doc Martin, and Desert Hearts' own Lee Reynolds, Marbs, and RYBO.
Just around the corner, Groove Cruise's 2018 sold-out Miami sailing will charter a brand new boat, Royal Caribbean's Enchantment of the Seas, from Jan 26-29th for 72 hours of sunrises, sunsets, beach parties and on-board dress ups along with the first of its kind takeover of The Bahama's largest fort, Fort Charlotte, with Jamie Jones and Thomas Jack soundtracking this iconic party experience.
While GC West Coast Fam will be departing San Diego later in the year on Oct 10th to the majestic resort town of Cabo San Lucas where cruisers can dine in world class restaurants, water taxi to incredible beaches to swim with dolphins, or check out the world famous Arch of Cabo San Lucas.
Who needs Santa when you have Groove Cruise? For those who made it out to Groove Cruise's 2017 West Coast sailing, be sure to take a listen to this year's Chimney Drop and relive the unforgettable nautical experience. For those who didn't, get a little taste of what Groove Cruise has to offer.
Listen to Groove Cruise's 2017 'Chimney Drop' Here:
https://soundcloud.com/dancepassrecordings
About Groove Cruise
What started in 2004, as a group of 125 thrill-seeking house heads sailing on a cruise together, has erupted into the World's Largest Floating Dance Music Festival. The Groove Cruise is the only music cruise to sail from both East and West coasts, and is a 72-96 hour, non-stop experience, comprised of 4 straight days of beach and pool parties, as well as themed extravaganzas and onboard events that rival the best dance music festivals in the world. The Groove Cruise is produced by Whet Travel.
Whet Travel
Over 12,000 people each year choose Whet Travel for their music cruise adventure. Whet Travel oversees several unique themed cruises including Groove Cruise Miami and LA and Salsa Cruise. Whet Travel received the prestigious Charter Partner of the year award from Carnival and Norwegian Cruise Lines and Inc Magazine ranked Whet Travel as the #4 fastest growing travel company in the USA.
Press Quotes
Huffington Post : "Combining the luxury and travel of a cruise ship with the pulsating, all-night party of an electronic music festival, it is no wonder that this event sold out so quickly."
Travel Channel : "The Groove Cruise is The #1 Place in The World to Get Your Groove"
UPROXX: "what happens when you put 2,000 people and a bunch of DJs on a boat together for 72 hours?" the answer wouldn't simply be 'partying.' It would be connection."
Sirius XM: "Groove Cruise is a spectacular event"
LA Weekly : "only after attending can one understand the logistical marvel that is Groove Cruise."
Your EDM : "no VIP area or backstage or green room, and it was obvious how it made people feel."